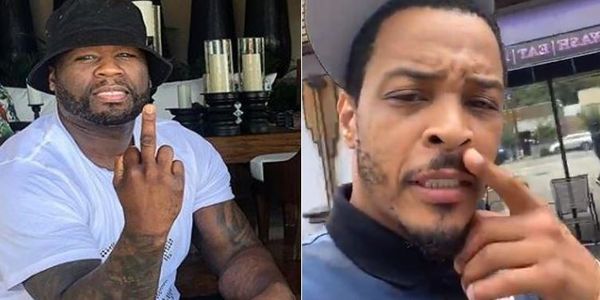 T.I. wants 50 Cent to have a happy 45th birthday and he also wants Fif to get in the Verzuz' ring with him.
"I heard it 50 Cent's birthday.  Happy birthday 50 … For your birthday, I offer you a challenge, sir. Pull your a$$ up with 20 of your records, sit across from me, and get this work, man. But, I understand if you don't want to answer to that challenge," T.I. continued. "Because last time you got challenged Kanye West dusted your a$$ off So you might not want to do that. Guess who ain't scared of your a$$ … And I f*ck with you 50. It ain't you this time. It's your catalog that gots some trouble. Your motherf*cking catalog is in trouble."
Kanye West and 50 Cent had a different kind of battle in September of 2007 when Curtis and Graduation dropped on the same day.  Ye's album won to the tune of 957,000 units sold first week to Fif's 691K.