NBA Hall of Famer Patrick Ewing has teamed up with Brooklyn rapper, AZ to release a custom edition of the "Sport Lite" sneaker. 
The Sport Lite was originally the first cross-training shoe available from Ewing in 1993.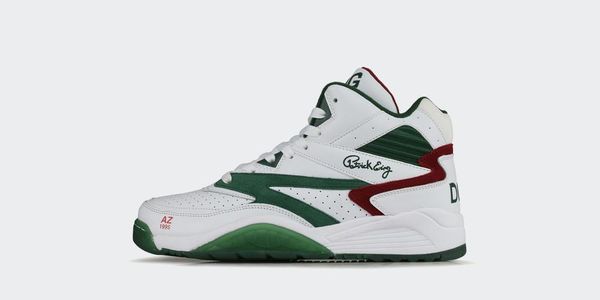 The new version of the Sport Lite is paying homage to AZ's debut album, Do Or Die, which was released on October 10, 1995, marking its 25th anniversary this year. a
The Sport Lite features a white leather upper with green and red suede overlays, with an AZ 1995 sign off on the toe and a DOE graphic embroidered on the heel.