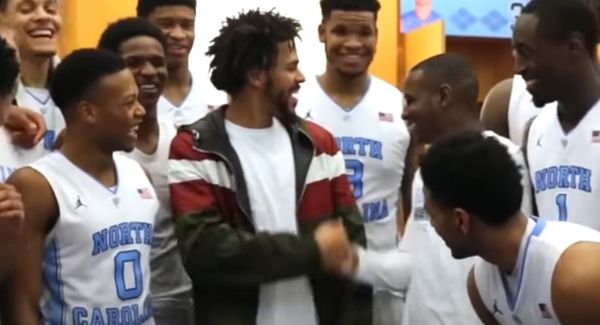 J. Cole is 35 and didn't play basketball at St. Johns.
But that's not getting in the way of his NBA hoop dream.  At least according to Master P.
P, who wore Hornets and Raptors jersey during the preseason in the late 90s, spoke on Cole's efforts to do the same or more.
"When I talked to J. Cole, he was like, 'You know, big dog you did it. What do you think I would have to do to make it happen,'" the No Limit boss said. "To get one of these NBA jerseys, it's not gonna be easy. It's gonna be a lot of hate, it's gonna be a lot of people not believing in you but you know J. Cole, he got the right size, he in the gym."
What I told him…this a different time we're in," P continued. "They're going to pick you apart. You're gonna have to be able to hit every shot and if you don't hit every shot, they…you know in the NBA, they don't hit every shot but they believe in them. So, you're gonna have to go somewhere where the team really believes in you and the players believe in you."