Meek Mill wasn't the only one dragged when 50 Cent spoke to Lil Wayne on Young Money Radio.
Fif also went on a rant about Black women who get angry when they see you dating outside of your race.  Wayne responded to Fif's words by laughing and laughing.
"They get mad. They get angry. You see a lot of sisters go 'you f*ck with this kind of girl and that kind of girl?' That shit is exotic. That shit look a lot different than the shit you see in the neighborhood all of the time. That shit look like it came off a boat.  You don't like that?  What's the matter .. it feels like something you just can't get.  And it's interesting to explore.  But they get angry.  'How did you end up with that,' and I'm like 'huh?' And then my instincts always makes me defensive. And I'm like, look at this angry Black motherf*cker, get the f*ck out of here.  Trying to f*ck up the whole vibe," 50 said and feigned punching a Black woman."
As DJ Akademiks predicted, there were some folks on social who were not happy with Fif's words.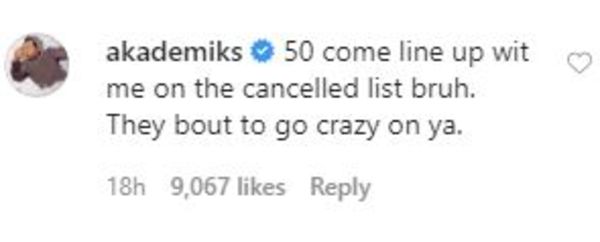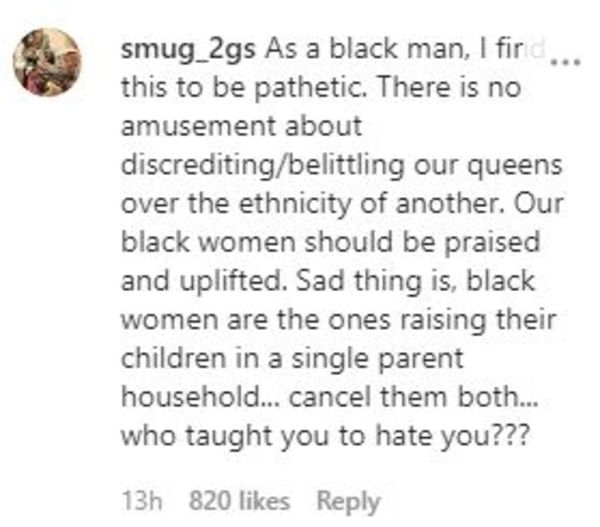 Bruh fuck lil Wayne and 50 cent. I'm so sick of black men making it seem like black women are jealous of women of other races.

— The 🍫 Goddess (@VivannaVixxxen) July 5, 2020
I don't expect anything from Lil Wayne & 50 Cent but for Wayne to be laughing like he doesn't have a black daughter 💆🏽‍♀️ sick of niggas being anti black women.

— 💜 (@Ravenlynn18) July 6, 2020
It really bothers me that black men really feel bold enough and comfortable enough to openly bash black women when the world already hates us enough… I saw the clip from 50 Cent and Lil Wayne's talk show. 🥴🤦🏽‍♀️

— Gabrielle 𓅓 (@gabbyh0830) July 5, 2020
50 Cent making anti black women comments in this climate & you have that bozo Lil Wayne laughing in the video. 50 needs to get shot again obviously & Birdman needs to steal more money from Wayne obviously.

— F (@ohfads) July 5, 2020
I love Weezy but he let 50 Cent basically entrap him in conversations he shouldn't be part of.

That shit about exotic women & black women being angry wasn't wavy man.

Niggas with money out here wildin.

— CHASE. (@ChaseNCashe) July 6, 2020
50 cent and Lil Wayne are so toxic. They have black mothers but continuously bash black women. We all love to talk about racism but unfortunately some black men have self hatred reflected in their hate for black women. This is quietly swept under the rug. 🤦🏾‍♀️

— YomiBolo (@yomibolo) July 5, 2020
Was 50 out of pocket?
Update:  Wayne's daughter Regina weighs in:
I'm black ! I'm beautiful ! I'm enough ! I'm exotic ! I'm amazing ! I'm one of a mf kind !!!! Now where my black beautiful Queens at ? 🥰🥰

— Love me (@reginae_carter1) July 6, 2020