A massive manhunt has been lauched by the FBI and NYPD  for the three heavily dreadlocked armed robbers who made of with Millions In New York Diamond Heist in broad day light. 
Local solicitors in newyork say this latest event is going to take off the shine on  the 70 nigerians recenty been arrested/ hunted by the FBI for wire fraud.
The brazen and bold robbery was pulled off by unmasked robbers and this is learnt to have really angered the FBI and NYPD.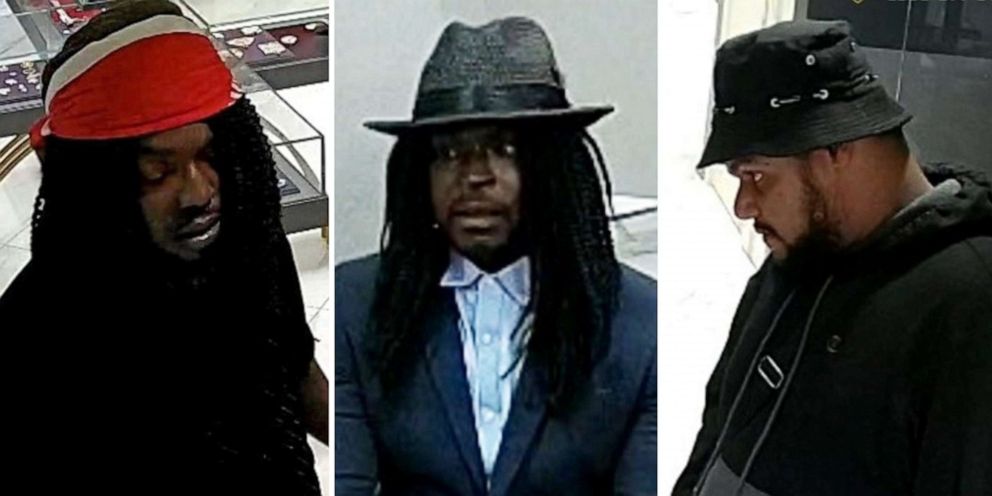 Around Afternoon on Sunday, the three robbers were buzzed through the locked glass door of the store on West 47th Street in Midtown Manhattan initially posing as customers and inquiring about purchasing jewellery, New York Police Department officials said in a statement.
The robbers, according to police, brandished firearms and forced four employees into a back room before tying them up with zip-ties and duct tape and proceeded of robbing the shop of all jewelries , the clientele of the shop includes lil wayne, drake , nicki minaj and migos to name a few
WATCH THE VIDEO BELOW AND SUBSCRIBE TO OUR CHANNEL FOR MORE LEAKS